News

/

Israel MOD Places Order for Rafael Trophy for All Merkava 4 MBTs and Namer APCs
Israel MOD Places Order for Rafael Trophy for All Merkava 4 MBTs and Namer APCs
by ANZDD on 12-Nov-2016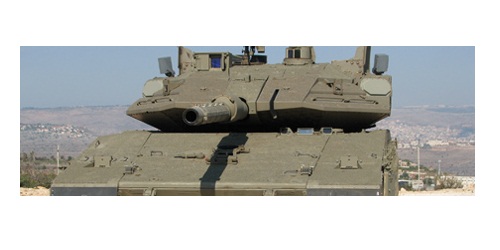 Israel's Ministry of Defence has placed a massive order worth millions of Shkels for Rafael's Trophy Systems to be fitted on every Merkava 4 tank and Namer APC providing them with an active protection system (APS).
Hundreds of additional Trophy active protection systems (APS), manufactured by Rafael will be purchased on the direction of Israeli MOD Director General, Gen. (res) Udi Adam, to Directorate of Production and Procurement (DOPP).
Because of the order every new Merkava 4 tank and Namer APC will be equipped with the Trophy system, providing significant additional protection for every tank and APC and increasing their combat survivability.
The order was concluded after a series of successful tests on the Namer APC equipped with the Trophy System that were conducted in the recent months, by the Tank Management Program at the MOD together with the IDF (Israeli Defense Force) Ground Forces.
Considered as one of the best active protection systems currently available, the Trophy is also the only operational, combat-proven APS currently available.
Source: Asian Defence Technology
Comments
LEAVE YOUR COMMENT