News

/

Boeing engages with Indonesian Army on Apache support
Boeing engages with Indonesian Army on Apache support
by ANZDD on 07-Jun-2018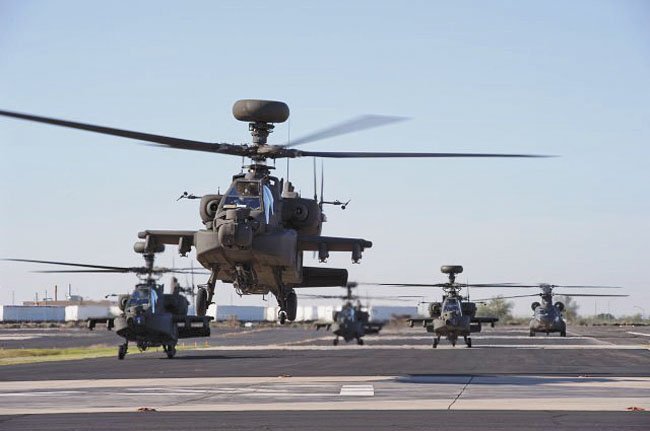 Boeing has outlined the scope of its industrial collaboration engagement with Indonesia as part of its Foreign Military Sale (FMS) contract to supply the Southeast Asian country with eight AH-64E Apache Guardian attack helicopters.
A spokesperson for Boeing told Jane's on 5 June that the US corporation is collaborating with the Apache operator, the Indonesian Army (Tentara Nasional Indonesia-Angkatan Darat: TNI-AD), but that partnerships with local industry are still the subject of discussions.
Boeing is supporting the Indonesian Army's operation of recently delivered AH-64E Apache helicopters through a services contract that features spares, repairs and technical assistance.
The spokesperson added that the principal focus of collaboration is through a related contract with the TNI-AD that enables its engineers and technicians to support the helicopters, with assistance provided by Boeing.
Source: Janes
Comments
LEAVE YOUR COMMENT