Pelican-Trimcast™ rifle storage cases refurbished for the ADF
Pelican-Trimcast™ rifle storage cases refurbished for the ADF
by ANZIDECC Directory on 27/09/2017 2:13 AM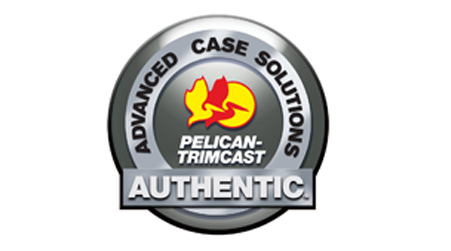 Trimcast, a wholly owned subsidiary of Pelican Products, is a Defence recognised supplier and leader in the design and manufacture of bespoke high-performance protective transport & storage solutions.
Trimcast is currently working with the Australian Defence Force on a unique project to refurbish a range of protective cases for storage and deployment of its new fleet of F90 assault rifles and other weapons.
Trimcast, a Victorian company, has been manufacturing and supplying these specialised weapons cases since 1988 when they were originally designed and developed and introduced into service. Since that time they been used by the ADF for operations in every theatre the ADF has been involved with.
The ADF utilises the cases in both fixed and mobile applications to ensure the safe, secure storage and transport of its M4A5 carbine (used by Special Operations Command) and Steyr family of weapons. The cases are currently mounted into land vehicles, fitted to sea-going vessels, are moved on-bulk for Land Forces deployments, and are also used for general storage requirements.
As part of the unique project, the existing cases in the field will undergo a complete refurbishment and upgrade program at the Pelican-Trimcast™ Advanced Case Solutions facility, to suit the evolved Steyr and further the longevity of these cases. The refurb program will ensure continued maximum protection of the specialised weapons and ancillaries secured within them and also eliminates the requirement of the ADF to purchase an entire fleet of brand new weapons cases.
"Trimcast is proud of its longstanding relationship with the ADF, established over more than 30 years of designing world-class transport and storage solutions for the many and varied requirements of all arms of and groups within the military. This project is a great example of our Australian bespoke design and production capabilities, which will minimize cost to the taxpayer whilst delivering another state-of-the-art solution to the Commonwealth", says Christian Nyman, Managing Director Pelican Products.
With a large number of the Steyr cases having been in service for over 28 years, many of them have outlasted the weapons stored within them, proving the high level of R&D capability and quality manufacturing in Australia at Pelican's Trimcast™ facility in Melbourne.
For more information please contact Justin Evans on 0437 097 016 or visit www.pelicanaustralia.com
Comments
LEAVE YOUR COMMENT