HENSOLDT's Xpeller: protection from dangerous high flyers
HENSOLDT's Xpeller: protection from dangerous high flyers
by HENSOLDT Optronics on 12/05/2020 6:30 AM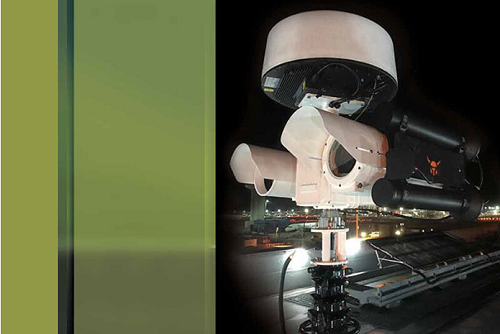 The threat from the air
HENSOLDT's Xpeller Counter-UAV Solutions provide protection from the ever-increasing threat posed by over-the-counter drones, both in the military and the civilian sector.
Facing the drone threat
At present, the growth rate in the drone market is exponential. There are currently more than 700 manufacturers worldwide. Analysts expect that, by the end of 2020, global sales of more than 100 billion U.S. dollars will be generated in the drone segment.
Small drones, often commercially available for just a few hundred dollars, can easily be converted into flying weapons. Only last year, according to reports, a two hundred dollar drone was classified as a threat and was shot down with a Patriot ground-to-air missile, which on its own cost more than three million dollars.
Xpeller – The modular drone 'expeller' Counter UAV Solution
HENSOLDT has developed a powerful modular solution by integrating radio detectors and countermeasures with some of its existing and proven technologies for monitoring airspace through the use of radars and cameras. Xpeller can locate and classify small hobby drones at several kilometres range.
HENSOLDT's Xpeller solutions enable sensitive sites, like airports, sports stadiums or industrial operations to tailor solutions, against these drone threats, to their exact requirements and to avoid the risks to personnel and property associated with a simple 'hard-kill' approach.
High-resolution day and night-vision cameras are used to identify the target and classify its threat level, they also lock on to and track the target. Serious threats can then be countered with by the application of an appropriate countermeasure for the operating environment.
Working together across all boundaries
Xpeller draws on the core skills and capabilites of the HENSOLDT Group of companies and integrating them into a powerful anit-drone solution. But HENSOLDT is a customer focused solution provider.
During the development and preparation of a potential customer's security concept, the company's specialists provide customers a comprehensive vulnerability analysis and a concept of operations aligned to the security needs.
This allows the solution to be tailored and configured in cooperation with our customer, providing an optimal solution that caters for individual customer needs and local circumstances.

About HENSOLDT
HENSOLDT is a pioneer of technology and innovation in the field of defence and security electronics. Based in Taufkirchen near Munich, the company is a German Champion with strategic leadership positions in the field of sensor solutions for defence and non-defence applications. HENSOLDT develops new products to combat a wide range of threats based on innovative approaches to data management, robotics and cyber security. With approximately 5,500 employees, HENSOLDT generated revenues of 1.14 billion euros in 2019.
For more information and solution demonstrations: please contact HENSOLDT www.hensoldt.net
Comments
LEAVE YOUR COMMENT