Codan Radio Communications delivers robust military comms solutions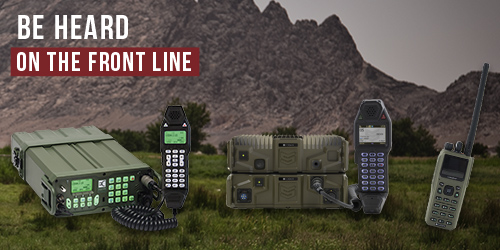 With recent wins from African Defence and Military based customers, Codan Radio Communications continues to experience strong growth in the Military Sector.
Codan's tactical product range includes Sentry-H, Sentry-V and the Patrol 2110M Manpack. Codan is continuing to expand their offering to military customers through investment in the 9300 antenna series and partnering with other agencies to deliver robust military communications solutions.
Sentry-H provides users with a Military HF 150W radio that has been developed to meet the demands of the modern battlefield, with its small form factor and Software Defined Radio (SDR) architecture. The latest release of Sentry-H delivers mission essential benefits and includes; 3G ALE (STANAG 4538) waveform, Codan's new secure interoperability function, integration with Virtual Control Point and Sprint software, additional foreign language support and a new mounting hardware for rack mounting (base) and shock mounting (mobility) applications.
Codan's secure interoperability function was specially developed to simplify user applications requiring different encryption types or keys when communicating across disparate networks, or assets within existing networks that require a unique key. The radio function automates the switching of encryption technology, ensuring transmit on the correct key without the need to change keys manually – ensuring quick secure communications in demanding conditions. This also limits users from inadvertently transmitting using the wrong key/mode.
Sentry-V is a scalable military VHF radio, offered in multiple models to fit any mission profile. It provides secure voice and messaging transmission across VHF, analog and digital networks in a compact and handheld form. With DMR technology as standard it is able to support one to one voice calls/messaging, group calls, remote radio monitoring and radio check functions. For network flexibility, it has DVOA (digital voice over analog) protocols that use advanced digital coding technology for superior voice clarity over legacy analogue FM repeaters. Sentry-V has the advanced features of a military VHF radio with the Codan quality you can trust.
Comments
LEAVE YOUR COMMENT